ISO certification
ISO certified? Certainly.
ISO 27001 is an international standard, widely considered to be one of the most important cyber security certifications out there.
Not only is it dedicated to the implementation of technical measures; it moreover focusses on documentation that should reflect the relevant risks to the individual business. The interplay of technical and organizational measures guarantees robust protection.
ISO 27018 includes important changes over ISO 27001 to protect cloud-based personal information.
Being certified (by DEKRA Certification GmbH) in accordance with both standards speaks volumes to logistics.cloud's commitment to ensuring sophisticated data and system security.
ISO/IEC 27001.
By introducing an information security management system (ISMS) and having it certified, we are going to great lengths to protect the sensitive data of all platform participants in logistics.cloud. The ISMS also verifies the availability of the IT systems and process involved in business operations.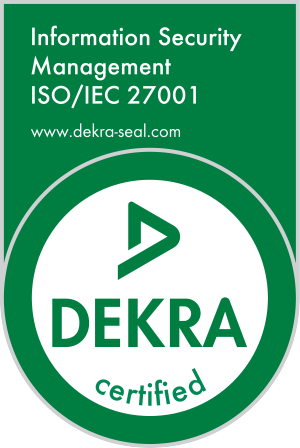 ISO/IEC 27018.
The deployment of recognised security measures is always key when selecting a cloud service provider. By choosing to become ISO 27018 testified, logistics.cloud is putting data protection at the heart of its business strategy.